Marketing is an important part of promotion, therefore, we give it a large space during presentation of the partner in pharmacies or, for example, in addressing the final customer. With the wide offer of marketing services we will surely meet your ideas of well thought out and aimed promotion of products or a brand.
Marketing and promotional activities are one of the main instruments leading to persuading communication wih target groups and with the public. We provide you with a full-service solution of the brand presention and promotion of goods or a service. Long-time experience in the field of cooperation with advertising agencies enables us not only to create advertising campaigns which sell the brand but also to provide you with a choice and purchase of a necessary space in media for maximum favourable prices.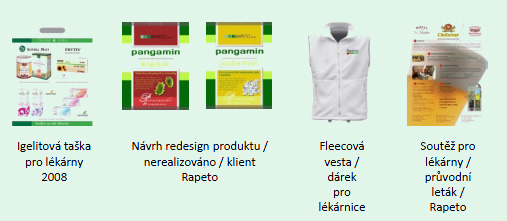 Promotional Campaigns
we shall propose, create, and provide you with fully completed production of ATL campaigns as well as BTL activities for maximum favourable prices and we shall prepare a proposal of optimal budget for advertising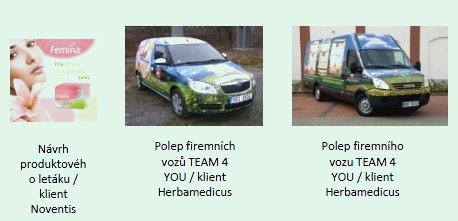 Web Marketing
we offer you the preparation of webpages and other internet presentations (banners, partner references, etc.)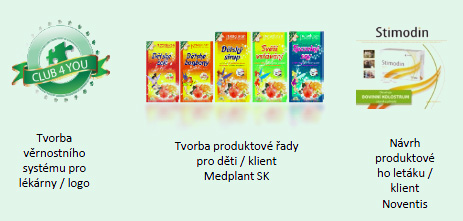 Company Promotional Materials
we shall propose and graphically process the form of company prints, POS or POP materials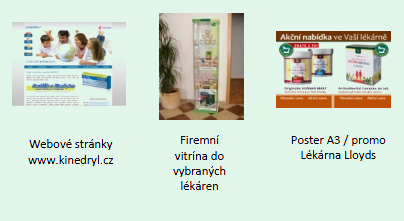 Logographers
we shall propose and graphically process company or product logos, their design / redesign
Packaging Design
we shall propose the design of packaging materials, labels, as well as secondary packagings
Graphic Manuals
we shall process graphic manuals for the use of color schemes of logographers according to the way of usage zpr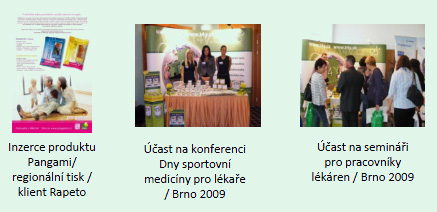 Corporate Identity
we shall process a uniform visual style for your corporate communicacion / image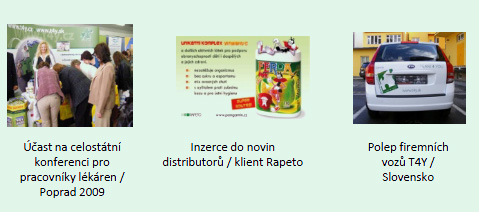 Subjects of Promotion
we shall propose, create, and provide you with the production of advertising articles
Sampling
we shall create a graphic proposal, provide the production as well as distribution of samples of your products
Seminars
Seminars and conferences are very important not only for education and knowledgeability of participants but it is necessary to combine them with relaxation and entertainment programs as well. We offer you the choice of location including accommodation and spaces with suitable capacity, staff (waitresses, moderators, performing artists, dj┬┤s, etc.), organization and timing of lectures, contributions, discussions; proposal and creation of presentations (grafics, texts), providing entertainment and complementary programs, etc.